Boy Scout Troops
• Boy Scout Troops
• Cub Scout Packs
• Venture Crews
---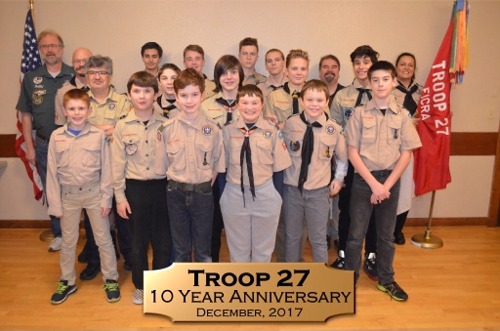 Troop 27 of Fox Island, WA is a 'High Adventure' youth group, committed to pursuing one or more outdoor adventures each month. Boys aged 11 to 17 are eligible to join.
Sponsored by the Fox Island Community & Recreation Association,
Troop 27 serves the Fox Island and southern Gig Harbor areas, covering the Voyager, Artondale and Kopachuck School Districts.

We participate in a wide variety of outdoor activities, including Camping, Backpacking, Hiking, Mountain Biking, Canoeing, Rowing, Climbing, Swimming, Archery, Rifle Shooting, Snow Camping, Survival Training, and much much more.

Don't miss out on all the fun! If you would like to learn more about joining Troop 27, please call John Ohlson at 253-380-4100, and come visit one of our meetings.
---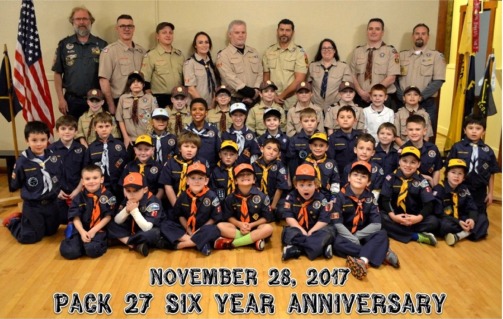 Cubmobile races, pinewood derbies, bike riding, swimming, field trips, summer camp, canoeing, camping and more, are all part of the things that Cub Scouts do.

The Cub Scout program on Fox Island serves boys in the 1st through 5th grade, in a multi-year program that teaches our youth good citizenship, responsibility, conservation, outdoor skills, family involvement and the value of achievement, but most of all we have FUN!.

Cub Scout Pack 27 of Fox Island, WA is recruiting boys 1st through 5th grade to start a brand new Cub Scouting program for boys who live on Fox Island and Gig Harbor.

Meetings will be held the 4th Monday of the month, at the Nichols Community Center on Fox Island.

Visit our website to watch a video about Cub Scouts, and find out more about Pack 27.

Contact John Ohlson at 253-380-4100 for more information about joining.
---

Are You Ready For This?
• Test Your Limits
• Meet New Friends
• Make A Difference
• Go Venturing!

A Venture Crew is based on Fox Island, and we are looking for Gig Harbor area High School aged boys and girls (13 - 21) who are looking for rugged high adventure or challenging sporting activities, in a follow-on program after Boy Scouts or Girl Scouts, that is more age-appropriate for older teens.

Venturing is a year-round program for young men and women who are 13 (and have completed the eighth grade) through 20 years of age to provide positive experiences through exciting and meaningful youth-run activities that help them pursue their special interests, grow by teaching others, and develop leadership skills.

Venturing is a coed program is designed for young adults who are looking for rugged high adventure or challenging sporting activities and still want to be a part of a Scouting program that offers the advancement opportunities and values of the Boy Scouts of America.


Watch our Venturing program video to find out more about Venturing.
• Boy Scout Troops
• Cub Scout Packs
• Venture Crews
Page 1 of 1
1